Getting Started!


Click here to view our class schedule and sign up for classes.

Download our free Harmony Pilates & Physical Therapy app for your IPhone or Android. Check classes, sign up and pay all from your phone.

Click the link below for the services you are interested in!

What's Happening
Introductory Pilates Reformer Classes Every Week! We are proud to offer weekly introductory Pilates Reformer Classes at both of our studios! Come experience what a full workout on the reformer is like without having to purchase a one on one private lesson. We would love to have you and show you what makes Pilates and Harmony so special! Click here to sign up!

Japanese language Pilates Mat Classes at Harmony! Harmony is the only Pilates studio on Oahu offering Pilates classes in Japanese. Taught by Kazuyo Sigler, a Harmony Pilates teacher training graduate and native Japanese speaker, these classes will improve your overall strength, flexibility, posture and core stabilization. Pilates can benefit anyone! All levels of students welcome, no prior experience necessary. Call or email us for more information, or Click here to sign up! This class is offered Fridays at 5:30pm in our Aina Haina location. Kazuyo is also available for private lessons and classes at Harmony.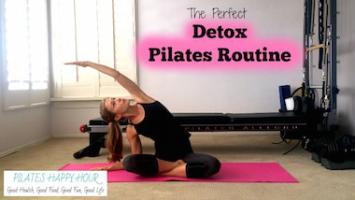 Our bodies are meant to work as a balanced system and not let toxins build up, but, because of environmental, emotional and physical stresses, this doesn't always happen. Don't let the word "detox" scare you! While there are many different things you can do to help detoxify your body, I'm giving you four specific recommendations you can start TODAY! This link also includes a home Pilates detox workout for all levels!

Read More »