Getting Started!


Click here to view our class schedule and sign up for classes.

Download our free Harmony Pilates & Physical Therapy app for your IPhone or Android. Check classes, sign up and pay all from your phone.

Click the link below for the services you are interested in!

What's Happening
Kick up your Pilates routine with our tower/barre combo classes! Whether you are new to Pilates or have been doing classes for years, our high energy tower/barre workout will be an exciting addition to your workout! You will receive traditional Pilates exercises using the tower, combined with the lower body strengthening of barre exercises. Click here to see the schedule and sign up! New clients welcome!

Check out our popular blog, Pilates Happy Hour! Written by our owner, Jessica Valant, Pilates Happy Hour is a place you can find healthy living tips for feeling great and having fun! Information includes Pilates home workouts, ways to prevent injuries, healthy recipes and motivational thoughts. Check out a recent post below. Head over to Pilates Happy Hour to sign up for a free 25 minute home Pilates workout!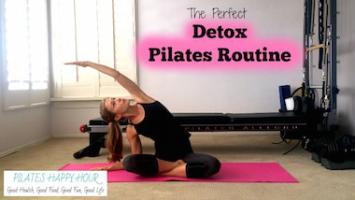 Our bodies are meant to work as a balanced system and not let toxins build up, but, because of environmental, emotional and physical stresses, this doesn't always happen. Don't let the word "detox" scare you! While there are many different things you can do to help detoxify your body, I'm giving you four specific recommendations you can start TODAY! This link also includes a home Pilates detox workout for all levels!

Read More »