Getting Started!


Click here to view our class schedule and sign up for classes.

Download our free Harmony Pilates & Physical Therapy app for your IPhone or Android. Check classes, sign up and pay all from your phone.

Click the link below for the services you are interested in!

What's Happening
New Tower/Barre combo class! Join us for this unique and challenging Pilates class! This one hour class will combine traditional Pilates strengthening exercises on the cadillac tower with the cardio and fat burning power of a barre routine. The combination of exercises will act as interval and resistance training, while increasing your heart rate, improving your posture, stabilizing your core and toning your muscles. If you want those legs to shake, your booty to burn and your abs to tighten, this class is for you! Click here to sign up!

Japanese language Pilates Mat Classes at Harmony! Harmony is the only Pilates studio on Oahu offering Pilates classes in Japanese. Taught by Kazuyo Sigler, a Harmony Pilates teacher training graduate and native Japanese speaker, these classes will improve your overall strength, flexibility, posture and core stabilization. Pilates can benefit anyone! All levels of students welcome, no prior experience necessary. Call or email us for more information, or Click here to sign up! This class is offered Fridays at 5:30pm in our Aina Haina location. Kazuyo is also available for private lessons and classes at Harmony.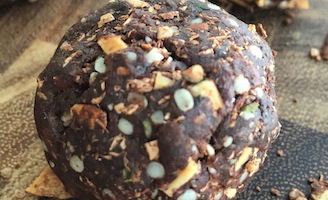 Overworked, overstressed, overtired, overloaded, overbooked and just plain over it. If any of these words describe you, you are not alone! Many of us rely on smartphones, coffee, and quick meals on the go to get through our days.

Read More »